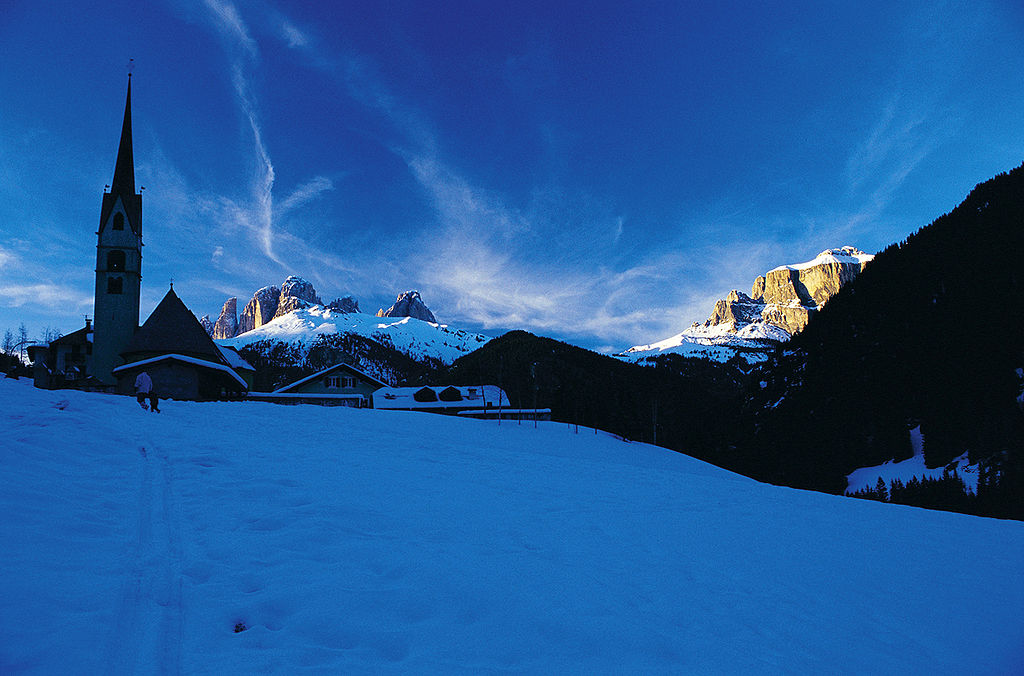 20 Jun

Transfer service in Verona area
Crippa NCC: transfer service in Verona area
In previous articles, we talked about our airport transfer service in Lake Garda area and our taxi service in Desenzano area. Today, we're going to present our transfer service in Verona area. Let's take a look at the main mountain tourist sites you can visit with our transfer service in Verona area. Jaw-dropping ski slopes and beautiful landscapes await for you.
Our service
We provide an highly professional and all around complete transfer service; for groups or individuals, covering the main airports, stations and ports in the Verona area, northern Italy's heart. Business trips, appointments and commitments are handled with absolute professionalism, ensuring a punctual and ductile service. We also offer transfer services for weddings and all kind of informal meetings, with a focus on reliability and privacy. You can ask for a quote on our website and book with just a phone call.
Book now our transfer service in Verona area
Transfer service in Verona area
One of Italy's most beautiful cities is Verona. It is also one of the main tourist destination in northern Italy, owing to its artistic heritage, annual fairs, shows, and operas. The city has been awarded World Heritage Site status by UNESCO because of its urban structure and architecture.
Three of Shakespeare's plays are set in Verona: Romeo and Juliet, The Two Gentlemen of Verona, and The Taming of the Shrew. It is unknown if Shakespeare ever visited Verona or Italy at all, but his plays have lured many visitors to Verona and surrounding cities many times over. These and other beautiful plays come back to life during the lyrical season in the Arena di Verona.
The Arena di Verona

An ancient amphitheater built by the Romans, where one can attend to one of the many shows of the lyrical season. Wondering around the streets of the city with our transfer service in Verona area, tourists soon understand that the Arena is not the only historical building in the city, in fact it preserves many ancient Roman monuments.
 Verona Airport
Verona Airport offers direct and connecting flights to many destinations throughout Europe and beyond. It serves both major national and international airports worldwide. The airport hosts some of Europe's largest airlines, from the national Air Dolomiti line, to British Airways.
Verona Airport enjoys a strategic geographical location in the North East of Italy. It's situated within one of Europe's most competitive catchment areas in terms of number of companies present (more than 1.3 million); an ideal starting point for the Airlines' operations. It's also conveniently situated close to two main motorways (the A4 Milan – Venice and the A22 Verona – Brenner); a significant growth potential for both the inbound and outbound markets.
With our airport transfer service, and such a wide coverage of locations, any business trip destination is within reach.
Canazei and Ortisei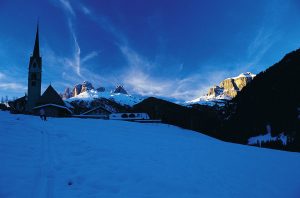 Located between important groups of the Dolomites, Canazei is surrounded by the Dolomite peaks of the Sassolungo, the Marmolada and the Sella Group. It is a popular resort for winter tourism (downhill skiing and ski touring) and summer tourism (hiking, climbing), the most important of the Val di Fassa.
Canazei is the base station for many excursions and rock climbs to the Sella, Marmolada and Sassolungo Groups. The town is represented in ice hockey's Serie A by HC Fassa. Canazei co-hosted the 1994 World Ice Hockey Championships with Bolzano and Milan. It is also a traditional ski resort with 42 kilometers of ski slopes.
Ortisei is famous for its ornate woodcarvings and the lovely pedestrian area with great shops and cafés. This idyllic part of Val Gardena also has an abundance of leisure offers. A holiday in Ortisei is like a journey through history. It is not least a fascinating destination for art lovers. Analogously to Canazei, Ortisei is like a snowy white paradise for the perfect winter holiday. It has endless white expanses, a vast number of ski slopes and a direct connections to the Dolomiti Superski area and the Sella Ronda.
Our Transfer service in Verona area can help you enjoy all the beauty of both the mountain and the lake in complete comfort.
Madonna di Campiglio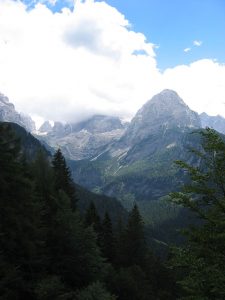 Madonna di Campiglio is the main point of access to the Brenta Dolomites, with its famous via ferrata; with the ski lift to the Passo Groste taking one directly to the northern end of the via ferrata network. CrippaNCC's Transfer service in Verona area can guide you from Verona airport up to this beautiful mountain resort.
The ski area around Madonna di Campiglio has 150 km of ski runs, with a capacity of more than 31,000 people per hour, rises to 2,600 m, has 50,000 m2 of snow park, 40 km for Nordic skiing and links to many ski runs.
Also in this zone, winter sports are the main attraction. The village regularly hosts World Cup alpine skiing and snowboarding races.
The Scuderia Ferrari Formula One and Ducati CorseMotoGP teams hold a media event in January at the resort. In summer the village hosts the Rally Stella Alpina, an Italian classic race. In cycling, the village has been the location for the finish of stages of the Giro d'Italia twice: in 1999 and 2015.
Selva di Val Gardena
This lovely village at the end of the Gardena Valley lies below the majestic Sella Massif and directly on the legendary "Sellaronda" ski tour. It welcomes visitors with a captivating combination of sporting challenges and leisure activities. There is always something to do on holiday in Selva Val Gardena, from wonderful skiing with the plus of "ski in – ski out", an enjoyable hike and breath-taking rock and ice-climbing to a cosy drink in an alpine hut or a fun get-together in an après-ski bar. You certainly won't have time to get bored on holiday in Selva Val Gardena.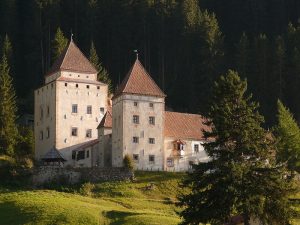 There are also a lot of historical sites and monuments one can visit thanks to our transfer service in Verona area, such as:
Ruins of the Wolkenstein castle: built in the thirteenth century in a rock crevice of dolomitic rocks at the beginning of Vallunga, the castle was destroyed in 1525 and never rebuilt. Part of the walls and a beautiful courtyard with columns of porphyry remain of the building;
Gardena Castle: built in the first half of the seventeenth century with residential functions, fishing and hunting. It has a unitary system with a turreted entrance, two internal courtyards and five inner towers. The adjacent chapel is rich in beautiful frescoes and stucco;
Parish Church of Santa Maria Assunta: the original core of the church is the sacristy, dating back to 1503 and extended a century later. In the years 1869-1871 the original chapel was enlarged with a chancel and a nave in the Gothic Revival style, a slender bell-tower and a polygonal apse.
Livigno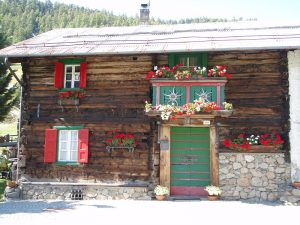 Situated between the Engadine and the Upper Valtellina, Livigno lies in an enchanting valley stretching across 12 km. Nestling between two mountains ranges progressively descending from an altitude of 3,000 m down to 1,800 m, Livigno is made up of a several of wood and stone buildings.
Together with neighbouring Trepalle, an attractive location (with the added distinction as the highest permanent inhabited settlement in Europe), Livigno is today a premium-level Alpine holiday resort. Situated in a pristine natural landscape, there are over a hundred modern hotels with all the mod cons, welcoming visitors throughout the year with the traditional hospitality typical of this Alpine area.
The inhabited part of this immaculate land has very peculiar characteristics.
In ancient times, everything in the Livigno family was organized for self-sufficiency, in order to survive long periods of isolation. The livestock economy almost completely reduced external dependence. The house was the terminal appendage of the lawn and its branching point. The temporary summer residence, was located a bit higher up on top of the grassy areas. Still in our days, Livigno is a gorgeous rural area with an unsoiled natural beauty.
Thanks to our transfer service in Verona area, you can immerse yourself in this natural environment, halfway between spotless rural realities and poles of tourist attraction.
For more information, visit our website: CrippaNCC, transfer service, car hire with driver.