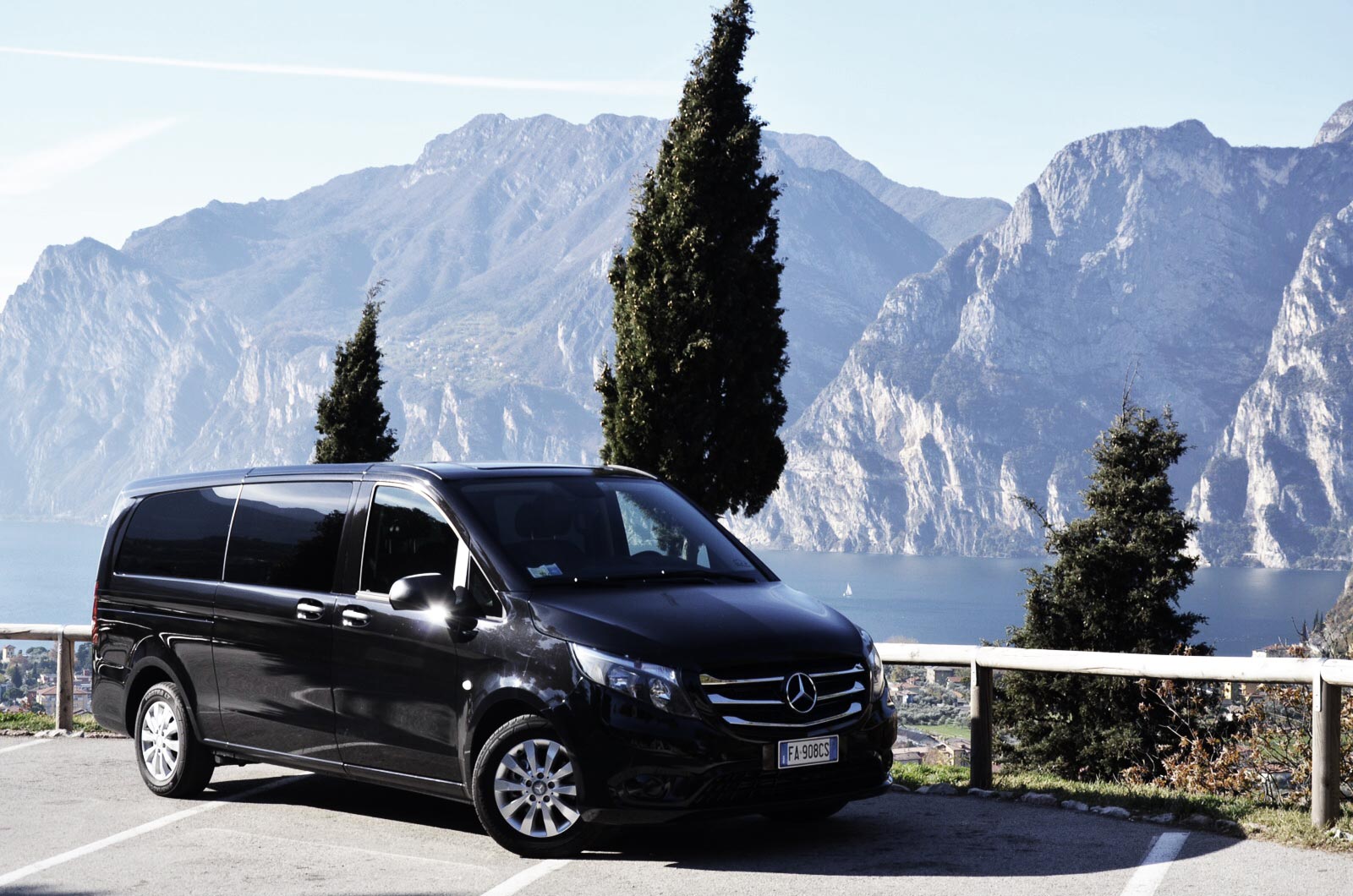 03 Apr

Garda transfer service by Crippa NCC

Crippa Ncc is the ideal solution for Garda transfer service. In fact our service is highly professional, with a focus on reliabilty and privacy. But this is not the only service we offer you. You have the possibility to book an awesome Wine Tour Taxi Service in Val Policella. It is also possible book our wedding transfer service in Lake Garda area.

Crippa NCC covers the main airports in North of Italy. In particular our drivers will fetch the passengers right at the airport's exit, whether they land in:
Verona
Bergamo
Linate
Malpensa
Venezia
Brescia
and transport them safely to any hotel or location in the area they request to be brought to.
Our vehicles for Garda transfer service
Clients can hire cars with professional drivers, able to speak English, German, French and Russian and to handle all the customers' demands. Our selection of elegant vehicles satisfies any kind of need: from luxury sedans (Mercedes Class V), best suited for businessmen, to spacious vans for families, friends companies and teams (Mercedes Class E 4×4 Premium, Ford Tourneo Full Custom and Mercedes Vito Tourer Select). Check out our selection of vehicles for Garda transfer service.
Moreover our partnerships ensure a first class treatment from all the major hotels. We also have the flexibility and equipment to range from a simple taxi service, to a full time discovery or business trip companion.
Garda transfer to Salò
Salò is a beautiful city in Lake Garda area. It is well known beacuse it was the capital of the Magnifica Patria during the period of Venetian domination, and it was also the capital of the Italian Social Republic established by the Fascist Government. Traces of its prestigious past can be seen along the main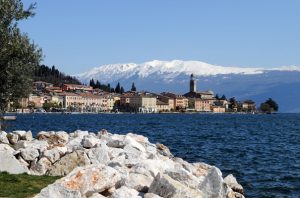 street in the elegant historic center full of buildings with great historical and artistic value, and also with many boutiques and stores. Here you can find "Palazzo della Magnifica Patria" and "Palazzo del Podestà". There is also a late Gothic Cathedral, which was built in the 15th century. The MU.SA Museum hosts prestigious events and exhibitions of great appeal. 
Tourists have many other opportunities in this lovely town. Salò offers boat trips to the characteristic location of Lake Garda. Furthermore a long beach right in front of the city allows diving and bathing. The Saturday morning market, covering a large area, is very frequented, especially by foreign tourists. Sports buffs and outdoor enthusiasts have numerous activities to choose from, including the many hiking and biking itineraries near the town. 
Salò isn't the only place to visit in the Lake Garda area. In fact there are also other beautiful city like Verona, Sirmione, Desenzano and more.
Business trips, appointments and commitments are handled with absolute professionalism, ensuring a punctual and ductile service. We also offer transfer services for weddings, wine tours, and all kind of informal meetings.
Whether you're planning an important business trip or a memorable vacation, our private high class shuttle service will satisfy all your travelling needs with celerity and precision.
Our Garda Transfer service is ready to satisfy you with any transfer. Get in contact with Crippa NCC to reserve your next transfer, you can ask for a quote on our website or book with just a phone call.